My Five Favorite Writers (and counting...!)
When people ask who my favorite writers are, I have a hard time answering because I tend to read more for topic, genre, or plot, rather than for the author. How can I name my favorite writers if I've only read one of their books? The list of writers I've compiled below are here not only because I've actually read several of their books (or poems)--but because I've grown to admire the way they craft, explain, show, plot, and develop stories so gorgeous, I have to go back for more.
Joan Didion
Works I've read: South and West, The Year of Magical Thinking, some of Slouching Towards Bethlehem, some of The White Album
Didion is an interesting pick for multiple reasons. If you read my about page, you'd know that my main area of interest is nineteenth century literature; Didion is a twentieth/twenty-first century writer. Secondly, she's more of a journalist and essayist than a novelist. If it weren't for my writing classes in college, I probably wouldn't have known about her.
I included her because she has this essay from Slouching Towards Bethlehem called "On Keeping A Notebook" that I read in college. Reading that essay was the first time I felt understood as a writer. It was first time I found a writer who shares the compulsion to write things down, but also the aversion to journaling. There are a few other brilliant lines in this essay that really resonated with me. For this reason, Didion is a kindred spirit.
What you'll find in most of Didion's writing is commentary on the social and political landscape of California in the 1960s and 1970s. If (I mean when!) I move to California, I'll finally be familiar with all the roads and landmarks and buildings and people she's talking about. She still lives in the California, so maybe we'll be neighbors and she can show me around.
Oh, and there's a documentary about Didion on Netflix called The Center Will Not Hold. I've seen it twice. She's literally the coolest lady.
"Keepers of private notebooks are a different breed altogether, lonely and resistant rearrangers of things, anxious malcontents, children afflicted apparently at birth with some presentiment of loss." - Joan Didion
Oscar Wilde
Works I've read: The Picture of Dorian Gray, The Importance of Being Earnest
During all four years of high school, Oscar Wilde bore his smoldering eyes into mine during English class. Every day, I'd squint back at this picture and say, Is it just me, or does he look like Christian Bale?
Can't you see the resemblance?
Anyway, I only had to read two of his works for him to make the favorite author list--and they couldn't be more different. The Picture of Dorian Gray is dark, intriguing, and philosophical; The Important of Being Earnest is funny, fast-paced, and entertaining. Anyone who can write in extremes like that--and write well--must be talented. Wilde is no exception.
Dorian Gray is utterly enthralling. Usually older books are slower, but this one has such a sense of mystery and supernatural, I couldn't put it down. The biggest draw for me is that it's a story of vanity and moral decay. It's meaningful. It reminds us that decisions have consequences. Vices have the power to ruin us if we let them.
In contrast, we have Earnest. Listen to this as an audio book if you can. Not only do we have different actors voicing different characters, but we get an interpretation of how these lines are delivered. Since this is a play, strong dialogue and convincing delivery are must-haves. I legitimately learned so much from Wilde about dialogue, humor, pacing, and the magnetic way his characters played off each other.
"Never judge anyone shortly because every saint has a past and every sinner has a future." - Oscar Wilde
Emily Dickinson
Works I've Read: A crap ton of her poetry
I took a whole class in college devoted to Emily Dickinson so she has to go on here. The lone poet on my list, she's the Billie Eilish of nineteenth century literature because she does weird things for the sake of being weird. She gets a secret thrill out of being the kooky, spinster lady in the neighborhood.
If you've read her poetry, you know it's pretty out there. It's cryptic. It feels unfinished. It feels like someone who fell on their head one too many times as a child picked up a pen and started scribbling on a napkin. That's how raw her poetry reads at first glance.
Because much of her work is terse, I think she actually writes with extreme care and precision. She never wants to use more words than she needs to, even if it appears she's missing a few.
Regardless, her poetry is so moving, it cuts me to the core. There were specific poems I read at the exact right time in the exact right place of my life. Dickinson's poetry transcends time and place because of how deep a capacity she has for honest emotion.
Emily Bronte
Works I've read: Wuthering Heights
Dickinson may have been the only poet on my list, but she's not the only Emily. I'm cheating a little with this one, since Wuthering Heights is the only book she's written. I can't stress how incredible this book is. The characters are complex; the family drama is twisted; the setting is gray and looming; the narration is layered (it's a story inside a story inside a story); and the ending is wistful.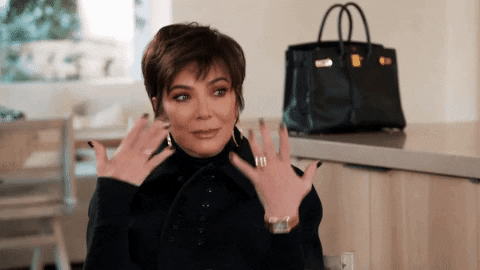 Despite Bronte's masterfully-woven novel, her sister Charlotte Bronte (Jane Eyre) doubted her genius, writing her off as the loony middle child. In her mind, Wuthering Heights was a hot mess--disorganized, untamed, and mystical. Charlotte, whom I take to be a highly organized, detail-oriented writer, couldn't fathom that her sister could write something so unruly and unorthodox. The thought troubled her deeply.
It's too bad Charlotte didn't live long enough to know Wuthering Heights would ascend to untouchable-classic-book status generations later. Charlotte can step off now.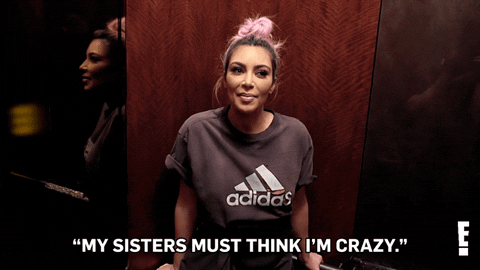 "He's more myself than I am. Whatever our souls are made of, his and I are the same." - Emily Bronte, Wuthering Heights
Jenny Han
Works I've read: To All The Boys I've Loved Before, P.S. I Sill Love You, Always and Forever Lara Jean, Shug, The Summer I Turned Pretty
I have so much love and adoration in my heart for Jenny Han. Despite reading loads and loads of YA constantly, Jenny's been the steady favorite for years. Her writing is heartfelt and feel-good without being shallow, and her characters are flawed but endearing. It's also obvious she has her Masters in Creative Writing. She knows how to develop characters and tell a story in a way that feels authentic and seamless.
I also adore Jenny as a person. A few weeks ago, I had the privilege of seeing her speak at BookCon in New York City. Not only that, but I approached the mic during the Q&A and actually got to ask her for publishing advice. She's so down-to-earth, sassy, confident, hilarious and cute. If you follow her on Instagram, definitely take the time to watch her Instagram stories. When she monologues about her day-to-day life, it never fails to make me smile. It's just Jenny being Jenny.
"I think I see the difference now, between loving someone from far away, and loving someone up close. When you see them up close, you see the real them, but they also get to see the real you." - Jenny Han, To All The Boys I've Loved Before
#jennyhan #oscarwilde #joandidion #noahcentineo #emilydickinson #emilybronte #charlottebronte #toalltheboys #bookcon #favoritewriters