Eight Iconic Middle Children from Literature
Why don't books discuss the messy middleness experienced by middle children everywhere? Because that's the point. We're middle children. We fall through the cracks. We lose out to the intelligent older siblings and the funny, good-looking younger ones--so here are some of my favorite books that remind us there's a place for us all.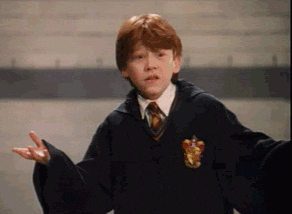 Emily Bronte
Not only is Emily a middle child, but she and her sisters (Charlotte and Anne) are literary giants of the nineteenth century. What makes Emily an emblematic middle child? She's weird. Her older sister Charlotte thought Wuthering Heights was a mistake and claimed Emily wrote it because she was crazy. She was probably just jealous that Emily had the courage to write something on the wild side.
Beth from Little Women
Beth is the third of four daughters. Meg is beautiful, responsible, and the quintessential woman of her day; Jo is bold and independent; Amy is pretty and artsy.
And Beth? She gets sick and dies. Classic.
Edmund from The Lion, the Witch, and the Wardrobe
I know what you're thinking. Yes, he let the White Witch win him over with Turkish Delight. And yeah, he's pretty annoying. And you're right, he makes everything difficult for his siblings, who are only trying to save Narnia. But, you have to admit that Edmund was not only misunderstood, but bullied by Peter and Susan. It's no wonder he acted out.
At least he redeems himself in the other movies.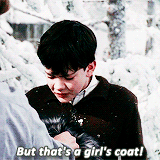 Sam from My Side of the Mountain
If anyone were to ask me what my all-time favorite book was (other than Wuthering Heights), I would say My Side of the Mountain. Written in 1959 by Jean Craighead George, this book chronicles the wilderness adventures of fourteen-year-old Sam Gribley. One of nine children living in an apartment in New York City, he runs away to the Catskill Mountains to live on his own. As one of six kids myself, I understand Sam's need for personal space, especially at the fragile age of fourteen. There's no better place to vent your teenage angst than the mountains, after all.
The coolest thing about Sam? He raises a falcon named Frightful.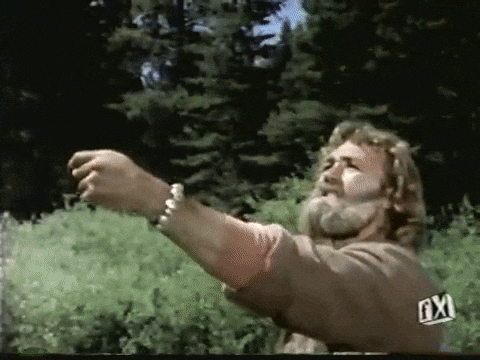 Sodapop Curtis from The Outsiders
Unlike me, an instigator, Sodapop Curtis is the other type of middle child: the peacekeeper. It's his only choice, since his older brother Darrel and his younger brother Ponyboy won't quit fighting. By exaggerating his easy-going personality, he keeps his brothers from tearing each other's heads off.
By the end of the book, Soda's had enough. He's shaken up so much, the lid explodes. Thankfully, his honest conversation helps his brothers reconcile.
I'd also like to note that Rob Lowe makes Soda's character extra endearing in the 1983 movie version, even if he's not blonde, like he is in the book.
Laura Ingalls from Little House on the Prairie
Ah. Where do I begin. No one could put Nellie Olson--the OG, nineteenth-century Regina George--in her place quite like Laura. Unlike her pretty, polite, older sister Mary, Laura is a tomboy--tough as nails, adventurous, and willing to stand up for herself.
How about we bring those double braids back in style?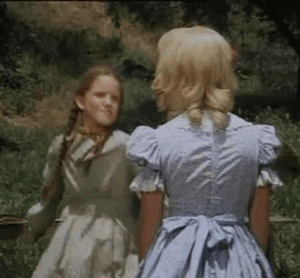 Ron Weasley from Harry Potter
Can I call Harry Potter "Literature"? It depends on whom you ask, but sure. Today we'll let it slide, because this list would be incomplete without Ron Weasley. Like Sam, Ron has a massive family, only his are wizards. Out of all the middle children in the Weasley family (five of the seven are technically middle children), Ron is the true middle child. Think about it. He's constantly the butt of jokes. He's one of Malfoy's easiest targets. He's clumsy at magic. And things are generally rough in the female department.
Regardless, Weasley is our king!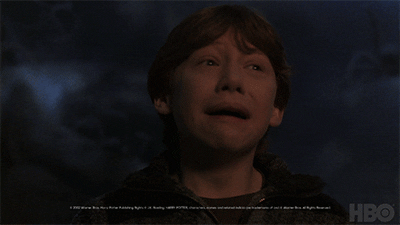 Alexander from Alexander and the Terrible, Horrible, No Good, Very Bad Day
If you've seen this movie, you'd know that every bad thing that could possibly happen, happens to Alexander. I haven't read the 1972 classic book by Judith Viorst, but the movie is freaking hilarious.
Here's to accidentally setting your crush's notebook on fire in science class. I love it when that happens.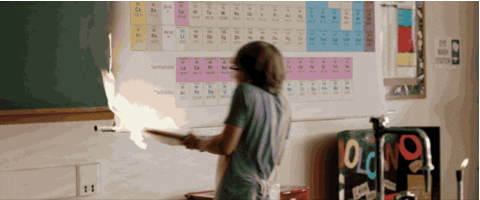 #middlechild #harrypotter #popculture #ronweasley #classicbooks #literature #books