Alyssa's Greatest Hits: 2019 Edition
Updated: Apr 20, 2020
Before we ring in the new year (and new DECADE...???), here are my favorite personal and pop culture moments from 2019!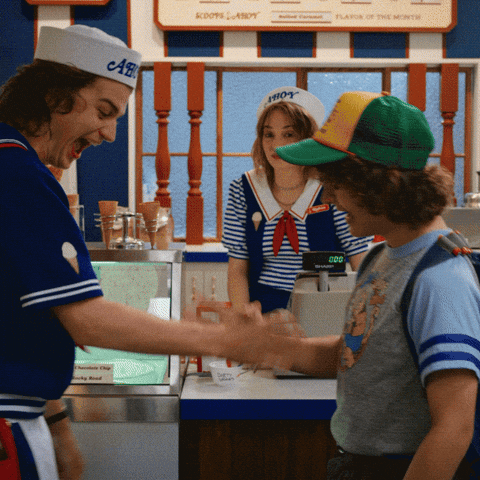 Favorite Album of the Year: Happiness Begins by the Jonas Brothers
This year was the year of Jonas. They came out with an album for the first time in years. I rewatched Jonas and Jonas LA for the first time in ten years, and to top it all off, I went to their concert at the end of the summer.
Nostalgia aside, this album's legitimately so good. I like how they moved away from the punk rock stuff of their adolescence and went in more of a pop direction. You can tell how much they've grown as songwriters, too; they've aged well with their music and their fans into [semi] sophisticated, married men in their late twenties/early thirties who are learning what true, committed love means.
Rest in peace, my dream as a thirteen-year-old of marrying Nick Jonas. I'm fine.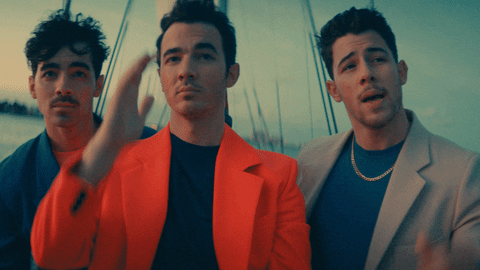 Favorite Movie of the Year: Toy Story 4
Admittedly, I was worried this movie wouldn't be good (I may or may not replace this slot with Star Wars IX, depending on whether or not J.J Abrams can save the new trilogy). Instead, Toy Story 4 blew me out of the water. It had all the heart of the older movies, but an added flare of humor. Don't get me wrong--the older movies are funny. But this movie's laugh-out-loud, eye-wateringly hilarious.
It also made me tear up at the end.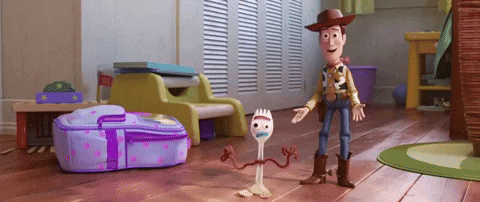 Favorite Top 40 Song of the Year: Beautiful People by Ed Sheeran ft. Khalid
Is it just me, or were this year's hits a little meh? Maybe I'm getting old.... A lot of the songs I keep hearing on the radio these days seem to be recycled songs from 2016-2018. One standout, though, was the summer hit Beautiful People. Ironically, I'm not a huge Ed Sheeran fan; most of his music is hit or miss with me.
But this song hits.
It's probably because I love Khalid; this song is so atmospheric it's almost nostalgic. It reminds me of driving everywhere and nowhere with my friends in high school, windows down, sun setting behind a purple-orange horizon.
That's not even a real memory. I completely made that up.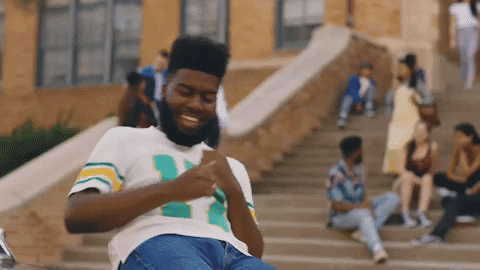 Honorable mentions for my favorite songs of the year include Goodbyes by Post Malone and Lose You to Love Me by Selena Gomez.
Favorite indie song of the Year: Leaning on Myself by Anna of the North
I had a difficult time choosing the winner of this category for two reasons: one, I listen to more indie music than mainstream music, so there were so many songs to choose from; two, what song would best sum up the mood of this year?
Then I remembered my old friend, Anna of the North, whom I've been listening to for a few years. She came out with this awesome song this year, and it really spoke to my life situation in the winter and spring. I was a few months deep into a job I didn't like; I was living in the middle of nowhere; I lived alone; all my friends were either college grads who'd moved on from our alma mater, or busy college students.
In other words, I spent a lot of time by myself this year, but just like Anna, I didn't feel bad for myself. As an introvert, I can last much longer without breathing the oxygen of other people's company. I can hold my breath longer.
I'm not saying I didn't need people (I called my parents practically everyday back then), but what I am saying is that I was bored, and this is exactly the mood Anna of the North conveys in her song--not one of self-pity, depression, or blind sufficiency, but of boredom.
Favorite TV show of the Year: Looking for Alaska
I watched this one because it was adapted from John Green's YA novel. Now, I've always had mixed feelings about John Green (phenomenal, brilliant writer, questionable storyteller), but I decided to give this one a try any way.
I'm so glad I took a chance on this show. If only it were longer than one season!
Other than being set in 2005 (so retro, right?), what really stood out about Looking for Alaska was the acting. Charlie Plummer and Denny Love are outstanding actors. Outstanding.
I also loved that the show had a likable antagonist with a character arc of his own. Truly, this show is exquisite, and making me think twice about John Green. I may just have to read the book!
Honorable mention goes to the third season of Stranger Things (especially since it was a VAST improvement from the disappointingly mediocre second season). Season three was exceptional, but I wanted to pick something a little more off the grid.
Favorite Book of the Year: You Must Not Miss by Katrina Leno
I already wrote a lengthly review about this book here, so I won't spend much time here gushing about this book. Despite my concerns about the ending, I can't deny that You Must Not Miss is incredible. It dug straight into me and moved all my insides around. It took hold of me and wouldn't let go.
Favorite slang: spill the tea
I spent a lot of time on Youtube this year, so naturally, I picked up on a lot of new slang. Since I'm not a teenager, I don't know what lingo is mainstream, and which is specific to the YouTube bubble. Regardless, I've decided spill the tea and all its variations (sipping tea, what's the tea?, etc.) is my favorite phrase of the year. It's equally sassy, classy, and clever. Clearly I've been watching too much Shane Dawson.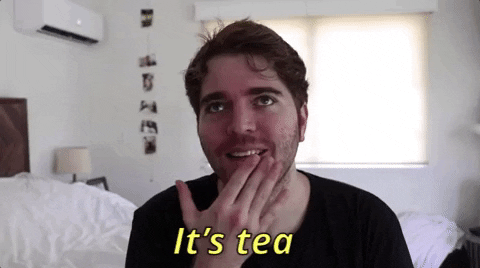 Favorite Place I Visited in 2019: Orlando, Florida
I didn't travel this year as much as last year, but I can't complain about the cool places I've been: the Adirondacks, New York City, Pittsburgh, Annapolis... but Orlando takes the crown because, well... it's Orlando. And there's Disney World. And I went in the dead middle of a dull winter.
And it had been my first time to Disney world in about fifteen years. As my mom and I rode the monorail into the park, Disney castle coming into view, I teared up. Fifteen years!
I rode the rides with as much glee and wonder as I had as a young kid. Oh, and I had a margarita in the Orlando airport at noon before our flight. We were flying back to the tundra--can you blame me?