Life Update and the Skinny on my Writing
Hello! I'm back. If this post feels off, that's my bad. After *counts on fingers* more than three months away, I'm a little rusty. Still, I'd like to articulate what I've been up to, both in my personal life and with my writing.
My Sasha girl
First things first...
I moved to Georgia!!!
I always told myself I'd stay in the Northeast (or the Midwest, at the VERY least) forever. The South--especially Georgia of all places--was on the bottom of my list of places to move. When my recently graduated sister told me she was moving to Georgia for a job (Inciting Incident), I told her I wasn't coming. Georgia is too hot and people say "ya'll."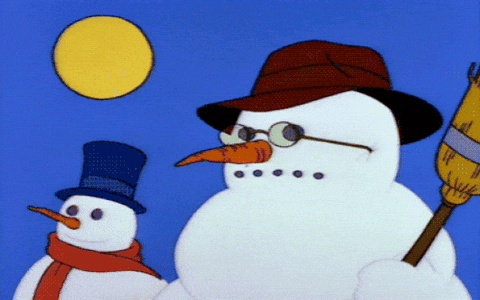 Actual footage of me when I crossed the Georgia line.
The short of it is, I changed my mind (First Plot Point). What else did I have to do? Why not take a chance on an adventure?
Although I was sad to leave my beloved Bills country behind (oh, and my family and the house I grew up in), I'm happy to report I have no regrets. Not yet.
Surprisingly, not too many people here say "ya'll" or "howdy" or even have an accent. And where are all the cowboy boots and cowboy hats (er, maybe that's the West)???
So the South isn't exactly how I imagined, but I think I know why: every other person I meet here is a New Yorker. I kid you not. Whenever I get talking with a stranger and mention I'm from New York, they tell me they're also native New Yorkers--usually from Long Island.
I even met a woman in Home Goods a few weeks ago who approached me because I was wearing my Bills shirt and told me she was from Buffalo! She gave us her number and invited us over for red hots (code: hot dogs) sometime. There's even a Bills bar in Atlanta!! Heck Yes!!
Sasha sporting her name tag with the Buffalo Bills logo.
I did this to my hair


I needed a new 'do to mark a new season in my life, so I took the plunge and asked my hairdresser for "the shag." Here's what my family had to say about it:
Dad: "Did you mean to do that to your hair?"
Brother: "When is that gonna grow out?"
Sister: "I'll have to get used to it...."
Other brother: *Hysterical laughter*
Mom: "... interesting..."
Friend: "Who did this to you?"
Fear not, I've gotten plenty of compliments too, even from strangers. Plus, I love it. It's my favorite haircut I've ever had because it's the most me haircut I've ever had. I can't believe I let my mom talk me out of bangs for so long!
Now onto the writing stuff...
I met my June first goal... sort of
If you remember from months ago, I'd written that I wanted to finish the second draft of my novel by June first. I started around March first and was way ahead of schedule since I recycled several scenes from the first draft.
While I did not complete the second draft, I did write 90,000 words--which is how long I intended for the draft to be. In that sense, I completed my goal. Then I took a good two or three weeks off to prepare for my move across the country.
After that unintentional time off, I jumped back into the novel and reread a large chunk of it. It turned out the time off was much needed because I was able to find problems areas. I trimmed a lot of fat and reevaluated the bloated outline.
So now I'm on Draft 2.5, and for the first time in the one and a half years I've been writing this book, I finally feel like I'm getting a grasp on it. I've fixed some structural stuff (although the last quarter of the book might still be too crowded) and have uncovered a lot about my characters.
What's next
I'd like to post on here once a week, or maybe every other week. I'm really, really trying to keep the momentum going with the book, so that will be the priority. My plan is to start querying agents in January or February. I know I said in the Draft Two Blitz post that I wanted to query in July or August, but that 100% is not going to happen. And that's100% okay. I need more time to write a few more drafts, send it off to beta readers, and do some more editing.
Wish me luck!
A few more shots of my new life in Georgia: